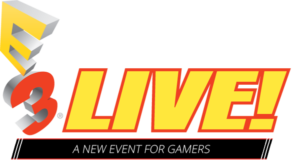 For a reporter, covering the goings-on at E3, the annual video game trade show put on by the Entertainment Software Association, is a massive pain in the ass exacerbated by the fact that a good chunk of the people you're wading through to get to the person you're supposed to interview or the game demo you're supposed to attend are not a part of the industry and have no business being there in the first place.
Yes, every year gamers who are excited about what's new in the gaming world but are not a part of the video game industry manage to weasel their way into the event and get in the way of those of us there to work (and, let's be honest, fan boy and fan girl out at all the exciting gaming goodness).
For years, people have floated the idea of opening up one of the event's days to the public.  Well, this year, the ESA has taken a slightly different approach.
2 Comments