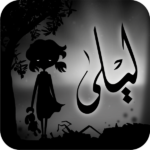 Update: Apple has relented and classified Liyla as a game.
When is a game not a game? According to Apple, the answer is when said game has a political message. At least that is what it is telling Liyla and the Shadows of War developer Rasheed Abueideh when it rejected the game.
In a tweet from the official Liyla Twitter account, the developer expressed confusion over the rejection. "Unfortunately Apple rejected the game as a game,they say its not game,it has a political statement." They instead suggested that Rasheed reclassify his game as "news" or "reference". This is a confusing but sadly not uncommon move from Apple.
4 Comments