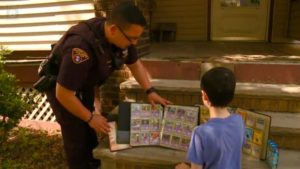 Let me regale you with the story of a 9-year-old boy and his recent interaction with a Cleveland police officer.
(No, no one gets shot.)
Young Bryce was walking to his friend's house with a binder full of Pokemon cards tucked under his arm when some loathsome bully snatched it from him and ran off.
Leave a Comment