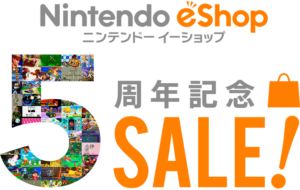 Yesterday, Nintendo announced a promotion to celebrate the 5-year anniversary of the eShop, its online marketplace where you can buy digital games, new and classic alike.  100 titles on the eShop have been discounted by up to 50%.  The promotion starts today and runs through Monday.
Pretty sweet, right?
Yeah, but this promotion only applies to the Japanese eShop so what about THE REST OF THE WORLD?!
1 Comment