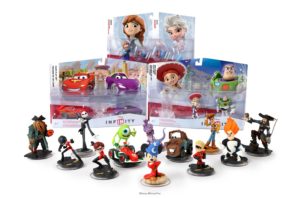 Disney announced today in its second quarter earnings report that it has discontinued Disney Infinity and has closed Utah's Avalanche Studios, the series' principle developer.
Disney Infinity, like Skylanders before it and LEGO Dimensions after it, is a toys-to-life video game series that requires gamers to buy a bunch of expensive toys in order to unlock content in a game they already paid full price for (which can sometimes be as high as $100).  It's a garbage practice and while the title of this article makes it seem like Disney had a crisis of conscience, it really just comes down to the fact that ripping off gamers in this manner just isn't as profitable as it once was.
"This shift in strategy means we will cease production of Disney Infinity, where the lack of growth in the toys-to-life market, coupled with high development costs, has created a challenging business model," a company rep explained in a statement to Destructoid.
I don't have a problem with the games themselves (the Skylanders games aren't great but they are charming as hell), I have a problem with the way they are sold.  I'm not happy to see any of these franchises disappear because I know they have their fans and it super sucks that nearly 300 people who worked at Avalanche are now out of a job.
These franchises should continue for those who love them but the companies behind them need to rethink their business model and revamp how toys-to-life games are sold so that they're profitable without being an unconscionable ripoff.