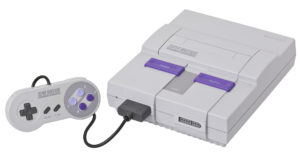 In November, Nintendo will release the NES Classic Edition, a mini retro console that includes 30 classic NES games for $60.  Naturally, many gamers expect Nintendo will eventually release a similar product that will include a selection of classic Super NES games.
But why wait for Nintendo to announce an official product?  Let's come up with our own list of 30 SNES games for the assumed SNES Classic Edition!
EZK and I will share our lists on this weekend's episode of Molehill Mountain (streams live right here on RandomTower, Saturday night at 6p PST!).  In the meantime, share your suggested list of 30 SNES games in the comments below.
Have fun!