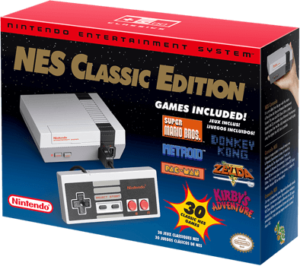 Last month, Nintendo announced the NES Classic Edition (Nintendo Classic Mini in the UK), a miniaturized NES console that comes preloaded with 30 classic NES games.  It launches in November for about 60 bucks.
Unfortunately, the 30 games that come with the console (listed below) are all you get.  You can't add more.
So, what do you think about the system's line up of games?  Any glaring omissions?  Any titles making you wonder why the heck they were included in the first place?