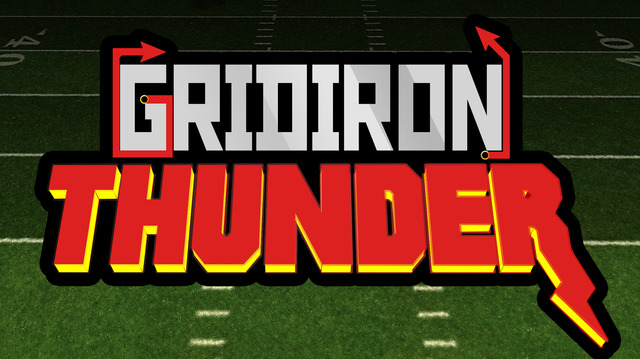 Just yesterday, the other controversial Ouya Kickstarter, Gridiron Thunder, reached, exceeded, and successfully finished its funding. This campaign, while controversial in nature, was a far different controversy than the one for Elementary, My Dear Holmes. Where Elementary was controversial for the seemingly high number of fake accounts backing it, Gridiron was controversial for the low number of backers and the vast amount of funds raised by them.
Closing out with only 183 backers, Gridiron raised $171,009 in thirty days. That is about $934 raised per backer. This seems to be because the vast majority of the funds raised were done via $10,000 pledges. While there are no rules against pledging high amounts, neither by Kickstarter nor Ouya, it has called into question just who actually wants to see this game made.
Another controversial aspect of this game is the release date. Gridiron Thunder's campaign lists the project launch as September 15, 2013, just one week after the campaign's ending date. It then promises weekly updates from that point forward. This release date and subsequent gameplay footage released by the campaign creators has led many to question just what type of game will be launching this coming Sunday.
As of this writing, MogoTXT has yet to release any update acknowledging the successful completion of the campaign and this has left further questions in the minds of those who have been watching it.
We will be reaching out to Ouya in regards to this campaign and what it means for the Free The Games Fund as well as what the future might hold. We will keep you informed of both their statements and any made by MogoTXT. We will also be looking forward to seeing what is released in one week's time.
Update: MogoTXT posted the following short update on the Kickstarter earlier today:
We at MogoTXT want to thank all of our supporters for helping us reach and surpass our funding goal for Gridiron Thunder!

We are working hard to bring you the best game possible and we can't wait for you all to see it in the coming weeks!

We will continue updating everyone on the progress of the game as we get closer and closer to the launch date.

Thank You Everyone,

The Team
I have still not received a response back from MogoTXT nor Ouya about any questions sent. I will keep you informed as I get them.