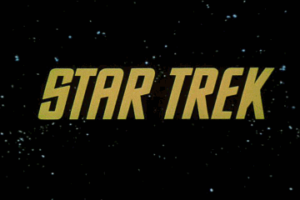 I think I have been negatively conditioned by modern television. I have been watching Star Trek: The Original Series on Netflix lately and nearly every episode, I think to myself, "This episode seems to never end." Not that the episodes are boring or anything, just that they seem long. I then look at the show's run time and notice that it is 50 minutes. Modern shows only clock in at 42ish minutes.
It is sad that my mind has been conditioned to think that more advertising time in an "hour" long program is normal when only 50 years ago, it would have seemed unconscionable. Even though I don't actually watch commercials these days, outside Hulu I guess but you can hardly call what I do "watching them", I still unconsciously expect a certain amount of commercial time.
Or, perhaps I expect a certain number of commercial breaks, moments where there is a complete pause in programming to accommodate commercials, something noticeably lacking from Star Trek. These breaks have also become expected in my television viewing and may add to my perception that Star Trek lags on.